OMGoodness y'all. 👏😃 There are so many amazing new book releases this month, I don't even know where to start! 💕📚🛒 Archangel's Prophecy by by Nalini Singh, The Darkest Star by Jennifer L. Armentrout, Consumed by J.R. Ward.... All read and wished that I had more of! And can Kingdom of Ash by Sarah J. Maas PLEASE hurry up and get here already?! I have Shades of Wicked by Jeaniene Frost sitting on my night stand ready to read. Who is ready for Ian??? 😍 And a new series by Gena Showalter?! Gimme! What new books will you be nabbing? What books did we miss and NEED to add to our list ASAP? Don't forget that you don't get charged for pre-order's until the release date! 😊
October 1
Lock
(Rebel #2)
by Molly McAdams
Published October 1st 2018 by Jester Creations, LLC
Hot for His Girl
by Rachel Blaufeld
ebook, 231 pages
Published October 1st 2018
ISBN139780997070798
Andonia "Andi" Schwartz is the kind of gal you love to hate. Snarky, skinny, and jaded, Andi's goodness lies hidden beneath her sharp edges. But it's there . . . this independent single mom has it going on.

Reid Fellows is a lovable dude. Bespectacled tenure-track statistics professor by day, shirtless blogger by night, he's a catch on paper and easy on the eyes.

Andi wields her power and unruly commentary from behind her laptop as the anonymous proprietor of The UnAffectionate Blogger. Reid's blog, Grill and Groom, began on a dare. Now, he regularly shows his abs of steel while grilling.

He may love this gig more than his day job. She needs her page views and advertisers to support her daughter. Until the two meet and spin a web online and IRL . . . in real life.

What happens when two bloggers fall for each other?
A new blog is born.
Fragments of Ash
(A Modern Fairytale #7)
by Katy Regnery
ebook, 300 pages
Published October 1st 2018 by Katharine Gilliam Regnery
From New York Times bestselling author Katy Regnery comes a dark and twisted retelling of the beloved fairytale, Cinderella!

My name is Ashley Ellis…

I was thirteen years old when my mother – retired supermodel, Tig – married Mosier Răumann, who was twice her age and the head of the Răumann crime family.

When I turned eighteen, my mother mysteriously died. Only then did I discover the dark plans my stepfather had in store for me all along; the debauched "work" he expected me to do.

With the help of my godfather, Gus, I have escaped from Mosier's clutches, but his twin sons and henchmen have been tasked with hunting me down. And they will stop at nothing to return my virgin body to their father

…dead or alive.
October 2
Consumed
(Firefighters #1)
by J.R. Ward
Paperback, 416 pages
Published October 2nd 2018 by Piatkus
ISBN 0349420629
From the #1 New York Times bestselling author of the popular Black Dagger Brotherhood series comes a brand-new novel about arson investigator, Ann Ashburn, who is consumed by her troubled past, her family's scorched legacy, and her current case: chasing a deadly killer.

Anne Ashburn is a woman consumed...

By her bitter family legacy, by her scorched career as a firefighter, by her obsession with department bad-boy Danny McGuire, and by a new case that pits her against a fiery killer.

Strong-willed Anne was fearless and loved the thrill of fighting fires, pushing herself to be the best. But when one risky decision at a warehouse fire changes her life forever, Anne must reinvent not only her job, but her whole self.

Shattered and demoralized, Anne finds her new career as an arson investigator a pale substitute for the adrenaline-fueled life she left behind. She doesn't believe she will ever feel that same all-consuming passion for her job again--until she encounters a string of suspicious fires setting her beloved city ablaze.

Danny McGuire is a premiere fireman, best in the county, but in the midst of a personal meltdown. Danny is taking risks like never before and seems to have a death wish until he teams up with Anne to find the fire starter. But Danny may be more than a distraction, and as Anne narrows in on her target, the arsonist begins to target her.

From the creator of the bestselling Black Dagger Brotherhood, get ready for a new band of brothers. And a firestorm . . .
Indulge With Me
(With Me in Seattle #10)
by Kristen Proby
Kindle Edition
Published October 2nd 2018 by Evil Eye Concepts, Incorporated
ASINB07D85HKH7
The beloved Montgomery Family, from New York Times Bestselling author Kristen Proby's With Me In Seattle series, is big, and it just keeps growing! There are parties and celebrations taking place at every turn, and we are delighted to invite you to all of the festivities!

Whether it's a brunch hosted by Nate and Jules McKenna, or a fancy dinner party hosted by Luke and Natalie Williams, you won't want to miss all we have in store for you! Each all-new story will feature shenanigans, laughter, love and lots of food.
And let's not forget cocktails!

Kristen, along with USA Today Bestselling author Suzanne Johnson, have teamed up to bring you this cookbook, celebrating family, love, and absolutely delicious foods, perfect for any occasion.

So sit back, or march straight into the kitchen, and get ready to indulge. We hope you're hungry!
Broken Things
by Lauren Oliver
Hardcover, 416 pages
Published October 2nd 2018 by HarperCollins
ISBN 0062224131
It's been five years since Summer Marks was brutally murdered in the woods.

Everyone thinks Mia and Brynn killed their best friend. That driven by their obsession with a novel called The Way into Lovelorn the three girls had imagined themselves into the magical world where their fantasies became twisted, even deadly.

The only thing is: they didn't do it.

On the anniversary of Summer's death, a seemingly insignificant discovery resurrects the mystery and pulls Mia and Brynn back together once again. But as the lines begin to blur between past and present and fiction and reality, the girls must confront what really happened in the woods all those years ago—no matter how monstrous.
The Boneless Mercies
by April Genevieve Tucholke
Hardcover, 384 pages
Published October 2nd 2018 by Farrar, Straus and Giroux (BYR)
ISBN 0374307067
A dark standalone YA fantasy about a band of mercenary girls in search of female glory.

Frey, Ovie, Juniper, and Runa are the Boneless Mercies—girls hired to kill quickly, quietly, and mercifully. But Frey is weary of the death trade and, having been raised on the heroic sagas of her people, dreams of a bigger life.

When she hears of an unstoppable monster ravaging a nearby town, Frey decides this is the Mercies' one chance out. The fame and fortune of bringing down such a beast would ensure a new future for all the Mercies. In fact, her actions may change the story arc of women everywhere.
The Lady's Guide to Petticoats and Piracy
(Montague Siblings #2)
by Mackenzi Lee
Hardcover, 512 pages
Published October 2nd 2018 by Katherine Tegen Books
Felicity Montague is through with pretending she prefers society parties to books about bone setting—or that she's not smarter than most people she knows, or that she cares about anything more than her dream of becoming a doctor.

A year after an accidentally whirlwind tour of Europe, which she spent evading highwaymen and pirates with her brother Monty, Felicity has returned to England with two goals in mind—avoid the marriage proposal of Callum Doyle, a lovestruck suitor from Edinburgh; and enroll in medical school. However, her intellect and passion will never be enough in the eyes of the administrators, who see men as the sole guardians of science.

But then a small window of hope opens. Doctor Alexander Platt, an eccentric physician that Felicity idolizes, is looking for research assistants, and Felicity is sure that someone as forward thinking as her hero would be willing to take her on. However, Platt is in Germany, preparing to wed Felicity's estranged childhood friend Johanna. Not only is Felicity reluctant to opening old wounds, she also has no money to make the trip.

Luckily, a mysterious young woman is willing to pay Felicity's way, so long as she's allowed to travel with Felicity disguised as her maid. In spite of her suspicions, Felicity agrees, but once the girl's true motives are revealed, Felicity becomes part of a perilous quest that will lead her from the German countryside to the promenades of Zurich to secrets lurking beneath the Atlantic.
Muse of Nightmares
(Strange the Dreamer #2)
by Laini Taylor
Hardcover, 528 pages
Published October 2nd 2018 by Little, Brown Books for Young Readers
ISBN 0316341711
In the wake of tragedy, neither Lazlo nor Sarai are who they were before. One a god, the other a ghost, they struggle to grasp the new boundaries of their selves as dark-minded Minya holds them hostage, intent on vengeance against Weep.

Lazlo faces an unthinkable choice—save the woman he loves, or everyone else?—while Sarai feels more helpless than ever. But is she? Sometimes, only the direst need can teach us our own depths, and Sarai, the muse of nightmares, has not yet discovered what she's capable of.

As humans and godspawn reel in the aftermath of the citadel's near fall, a new foe shatters their fragile hopes, and the mysteries of the Mesarthim are resurrected: Where did the gods come from, and why? What was done with thousands of children born in the citadel nursery? And most important of all, as forgotten doors are opened and new worlds revealed: Must heroes always slay monsters, or is it possible to save them instead?

Love and hate, revenge and redemption, destruction and salvation all clash in this gorgeous sequel to the New York Times bestseller, Strange the Dreamer.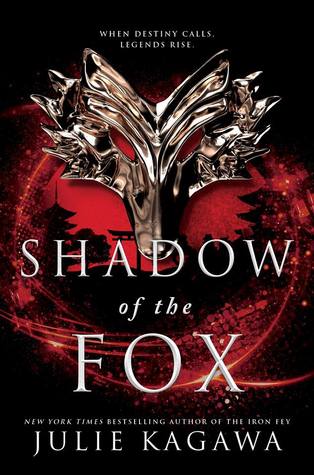 Shadow of The Fox
(Shadow of the Fox #1)
by Julie Kagawa
ebook, 409 pages
Published October 2nd 2018 by Harlequin Teen
ISBN 1488097224
One thousand years ago, the great Kami Dragon was summoned to grant a single terrible wish—and the land of Iwagoto was plunged into an age of darkness and chaos.

Now, for whoever holds the Scroll of a Thousand Prayers, a new wish will be granted. A new age is about to dawn.

Raised by monks in the isolated Silent Winds temple, Yumeko has trained all her life to hide her yokai nature. Half kitsune, half human, her skill with illusion is matched only by her penchant for mischief. Until the day her home is burned to the ground, her adoptive family is brutally slain and she is forced to flee for her life with the temple's greatest treasure—one part of the ancient scroll.

There are many who would claim the dragon's wish for their own. Kage Tatsumi, a mysterious samurai of the Shadow Clan, is one such hunter, under orders to retrieve the scroll…at any cost. Fate brings Kage and Yumeko together. With a promise to lead him to the scroll, an uneasy alliance is formed, offering Yumeko her best hope for survival. But he seeks what she has hidden away, and her deception could ultimately tear them both apart.

With an army of demons at her heels and the unlikeliest of allies at her side, Yumeko's secrets are more than a matter of life or death. They are the key to the fate of the world itself.
Unchained
(Blood Bond Saga #1-3)
by Helen Hardt
Paperback
Published October 2nd 2018 by Waterhouse Press
ISBN 1642630128
Dante Gabriel is starving. What he craves is red gold—human blood. After being held captive as a blood slave to a female vampire for years, he has finally escaped. Unchained at last, he follows his nose to the nearest blood bank to sate his hunger.

ER nurse Erin Hamilton expects just another busy night shift…until she finds a gorgeous stranger vandalizing the hospital blood bank. Though her logic tells her to turn him in, she's pulled by stronger and unfamiliar emotions to protect the man who seems oddly infatuated with her scent. Chemistry sizzles between them, but Dante, plagued by nightmares of his time in captivity, fears he won't be able to control himself…especially when he discovers a secret she doesn't even know she's hiding.
Under My Skin
by Lisa Unger
Kindle Edition, 304 pages
Published October 1st 2018 by Park Row (first published September 24th 2018)
ASINB0777JZ62P
Named one of the most anticipated and top thrillers of fall 2018 by BookBub, Bookish and CrimeReads

From New York Times bestselling author and master of suspense Lisa Unger comes an addictive psychological thriller about a woman on the hunt for her husband's killer

What if the nightmares are actually memories?

It's been a year since Poppy's husband, Jack, was brutally murdered during his morning run through Manhattan's Riverside Park. In the immediate aftermath, Poppy spiraled into an oblivion of grief, disappearing for several days only to turn up ragged and confused wearing a tight red dress she didn't recognize. What happened to Poppy during those lost days? And more importantly, what happened to Jack?

The case was never solved, and Poppy has finally begun to move on. But those lost days have never stopped haunting her. Poppy starts having nightmares and blackouts--there are periods of time she can't remember, and she's unable to tell the difference between what is real and what she's imagining. When she begins to sense that someone is following her, Poppy is plunged into a game of cat and mouse, determined to unravel the mystery around her husband's death. But can she handle the truth about what really happened?
October 4
#1 Muse
(#1 Series #5)
by T. Gephart
ebook
Published October 4th 2018 by T Gephart
ISBN139780648023166
Landing a writing gig in Hollywood was just as difficult as becoming an actor, and something Claire Becker had learned the hard way.

Sure, she didn't have to conform to ridiculous beauty standards and give up her love for raw cookie dough, but the sting of rejection burned all the same. The only things that kept her sane were her two amazing roommates and her guilty pleasure—writing fan-fiction.

Getting lost in her own world, she'd forget that she had yet to land her dream job, and instead spent time with her dream man—Nick Larsson. Well, at least in the literary sense. Too bad he wasn't aware or an active participant—her fictional love life, outstanding.

Tall, good-looking and sexy beyond comprehension, Nick Larsson not only had a famous last name—and four equally smoldering brothers—but was talented beyond belief. A star on the rise with a critically acclaimed series, his body and face were what fantasy scripts—and dreams—were made of. Made for some pretty steamy writing opportunities too.

And yes, it was probably "wrong" for Claire to objectify him, but it wasn't like anyone knew about it. Just her, and her two amazing, supportive roommates.
Or at least they were amazing and supportive, and bound to be missed after Claire killed them.

In a moment of unexplained insanity, one of them —or both, each as bad as the other—sent her latest installments to the man himself.

Cue panic of epic proportions.

All Claire needed to do was sneak into his apartment and retrieve the misappropriated story before Nick, or anyone else, read it and mistook her for a creepy stalker. Although, breaking and entering probably wouldn't convince anyone to the contrary either.

Claire was going to get the best material of her life, or end up with a restraining order. Either way, the story was getting a hell of lot more interesting.
October 8
Once Upon a Wild Fling
(Heartbreakers #3)
by Lauren Blakely
ebook
Expected publication: October 8th 2018 by Lauren Blakely Books
There are a million reasons why Miles Hart isn't the man I should date but allow me to enumerate the top three.

He's friends with my brother, he's a single dad, and he's a sexy, in-demand rock star. He might as well wear an off-limits, totally unavailable, and don't-even-attempt-to-ride-this-ride sign.

And there's one more, little itty-bitty thing -- he's never asked me on a date.

That is, until he asks me to be his plus-one when his band plays at his high school reunion. It shouldn't be a big deal. After all, we're just friends, and no one is giving us our own hashtag. Except me . . .

***

I have three good reasons to keep my hands off Roxy Sterling—her brother's my business manager, my kid is the center of my world, and the last time I fell hard for a woman I was burned so badly that my interest in relationships has gone up in flames. But once I bring Roxy's body next to mine on the dance floor, I want all the not-safe-for-work things I can't have with her.
My brain knows there's no way for us to work, but tell that to my big mouth. Because the second she plants a hot, sexy kiss on me, I have the bright idea to ask her to keep being my plus one—turning one night into a few.

What's the harm in spending a little more time with her and having her by my side at all these events? Nothing at first, until I learn exactly how risky we might be.
October 9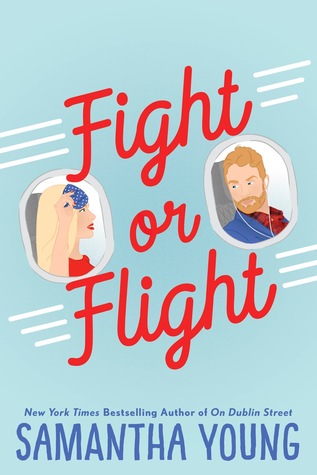 Fight or Flight
by Samantha Young
Paperback, 288 pages
Expected publication: October 9th 2018 by Piatkus
ISBN 0349419310
A series of chance encounters leads to a sizzling new romance from the New York Times bestselling author of the On Dublin Street series.

The universe is conspiring against Ava Breevort. As if flying back to Phoenix to bury a childhood friend wasn't hell enough, a cloud of volcanic ash traveling from overseas delayed her flight back home to Boston. Her last ditch attempt to salvage the trip was thwarted by an arrogant Scotsman, Caleb Scott, who steals a first class seat out from under her. Then over the course of their journey home, their antagonism somehow lands them in bed for the steamiest layover Ava's ever had. And that's all it was--until Caleb shows up on her doorstep.

When pure chance pulls Ava back into Caleb's orbit, he proposes they enjoy their physical connection while he's stranded in Boston. Ava agrees, knowing her heart's in no danger since a) she barely likes Caleb and b) his existence in her life is temporary. Not long thereafter Ava realizes she's made a terrible error because as it turns out Caleb Scott isn't quite so unlikeable after all. When his stay in Boston becomes permanent, Ava must decide whether to fight her feelings for him or give into them. But even if she does decide to risk her heart on Caleb, there is no guarantee her stubborn Scot will want to risk his heart on her....
Misadventures with a Manny
(Misadventures #16)
by Toni Aleo
Paperback
Expected publication: October 9th 2018 by Waterhouse Press
ISBN 1642630047
Vera Woods is at her wit's end.

Her husband has run off with the nanny, leaving Vera with a broken heart, three very angry sons, and even less time to juggle the demands of family and her career. After her boys scare away a sixth replacement nanny, Vera is out of time off from work and desperately out of options. Still nursing an aching heart, she turns to an unlikely source for help―a manny.

Lincoln Scott is no stranger to family chaos. But rather than grow jaded, he has thrown his natural talents into building his own business―providing live-in childcare for families as a manny. The money is great and the perks are a blast, but when his family of six years moves to Germany and their plans to bring him along fall through, Lincoln is suddenly unemployed and aware of how much of himself he's given to other people's families.

Brought together by circumstances, Lincoln and Vera's mutually beneficial business arrangement becomes complicated by the undeniable chemistry they share. Vera needs a manny and Lincoln needs a job, but they both may have found the very thing neither one had realized they needed―a whole lot more.
Love, Sincerely, Yours
by Sara Ney, Meghan Quinn
Kindle Edition, 273 pages
Expected publication: October 9th 2018
Dear Mister...**strike out** no, too formal.
Hey there sweet cheeks *strike out* no, too forward.

To whom it may concern,
Full disclosure; before we move forward with this email, I would like it to be known that I have consumed an adequate amount of alcoholic beverages to intoxicate myself tonight. Three margaritas, two shots, and one beer—because it was free.
I think it's important to be open and honest with your co-workers, don't you?
So here I am, being honest. Drunk but honest. Or just drunk with lust? You decide.
I like you so much it's clouding my judgment and making me do things I never would sober. Like write this letter.
I have a hopeless, foolish, schoolgirl crush on you when you are the last person on earth I should be falling for. Did you know people around the office call you a sadist? An egomaniac. An insensitive, arrogant prick. Your bark is worse then your bite, and you don't scare me. The fact is, I'd love that bite of yours to nip at my bare skin while we're both wearing nothing but sheets.
For once I want you to look at me as more than one of your employees.
And as long as we're being honest, that navy blue suit you wear? With the crisp white shirt? It really makes me want to loosen your tie and show you who's boss.
Love,
Sincerely,
Yours.
The Royal Runaway
by Lindsay Emory
Paperback, 304 pages
Expected publication: October 9th 2018 by Gallery Books
ISBN 1501196618
For fans of The Princess Diaries and The Royal We comes a fun and daring novel about a modern-day princess who teams up with a spy to find out what happened to the fiancé who left her at the altar—and who just might get her own fairytale in the process.

Princess Theodora Isabella Victoria of Drieden of the Royal House Laurent is so over this princess thing.

After her fiancé jilted her on their wedding day, she's finally back home after spending four months in exile—aka it's back to press conferences, public appearances, and putting on a show for the Driedish nation as the perfect princess they expect her to be. But Thea's sick of duty. After all, that's what got her into this mess in the first place.

So when she sneaks out of the palace and meets a sexy Scot named Nick in a local bar, she relishes the chance to be a normal woman for a change. But just as she thinks she's found her Prince Charming for the night, he reveals his intentions are less than honorable: he's the brother of her former fiancé, a British spy, and he's not above blackmail. As Thea reluctantly joins forces with Nick to find out what happened the day her fiancé disappeared, together they discover a secret that could destroy a centuries-old monarchy and change life as they know it.

Funny, fast-paced, and full of more twists and turns than the castle Thea lives in, The Royal Runaway is a fresh romantic comedy that will leave you cheering for the modern-day royal who chucks the rulebook aside to create her own happily-ever-after.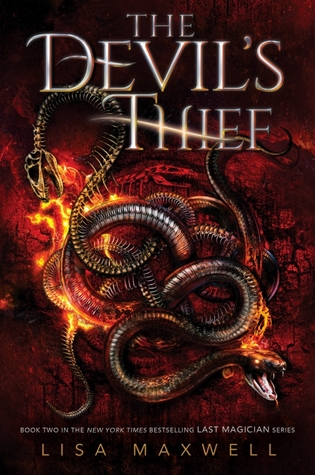 The Devil's Thief
(The Last Magician #2)
by Lisa Maxwell
Hardcover, 704 pages
Expected publication: October 9th 2018 by Simon Pulse
ISBN 1481494457
In this spellbinding sequel to the New York Times bestselling The Last Magician, Esta and Harte set off on a cross-country chase through time to steal back the elemental stones they need to save the future of magic.

Hunt the Stones.
Beware the Thief.
Avenge the Past.


Esta's parents were murdered. Her life was stolen. And everything she knew about magic was a lie. She thought the Book of Mysteries held the key to freeing the Mageus from the Order's grasp, but the danger within its pages was greater than she ever imagined.

Now the Book's furious power lives inside Harte. If he can't control it, it will rip apart the world to get its revenge, and it will use Esta to do it.

To bind the power, Esta and Harte must track down four elemental stones scattered across the continent. But the world outside the city is like nothing they expected. There are Mageus beyond the Brink not willing to live in the shadows—and the Order isn't alone in its mission to crush them.

In St. Louis, the extravagant World's Fair hides the first stone, but an old enemy is out for revenge and a new enemy is emerging. And back in New York, Viola and Jianyu must defeat a traitor in a city on the verge of chaos.

As past and future collide, time is running out to rewrite history—even for a time-traveling thief.
October 10
All My Life
by Prescott Lane
Kindle Edition
Expected publication: October 10th 2018
The beginning of any love story starts with the meet.

I've known Garrett Hollis since before I can remember, and I've loved him just as long. I loved him while he loved someone else. I loved him when he had a baby with her. I loved him when she left him.

The greatest of love stories is that between a dad and his daughter. I should know. I've had a front row seat. First steps, first words, all the big moments.

Garrett was just a teenager when Mia was born. I've watched him braid his daughter's hair, hold her hand crossing the street, seen her asleep on his chest. I'm the best friend, the one they can count on for everything from dance lessons to motherly advice, anything they need. I'm their go-to girl.

The best part of any love story is the happily ever after.

But what if the happily ever after doesn't include you?

All my life, that's how long I've loved him.

Of course, he's clueless.
AMAZON
Close
(Ryder Brothers #1)
by Laurelin Paige
Paperback
Expected publication: October 10th 2018
ISBN139781942835448
Everyone wants to get close to a rock star.

The bright lights.
The music.
Those talented fingers strumming… a guitar.
Everyone wants to bang a rock star.

So why do I keep running from the one who wants me?

I'm America's Sweetheart.
I have a reputation.
He's a boy-band icon turned rock god.
I'm vanilla.
He's every flavor of bad.
And he's much, much too young for me.

If I end up in Nick Ryder's bed, my career and I will both be screwed.

...but that's only if I'm caught.
AMAZON
October 11
Player
by Staci Hart
Kindle Edition
Expected publication: October 11th 2018
He's a player.

He plays the bass with expert fingers. He plays women with intoxicating charm. And he'll play me with the ease of a virtuoso.

Who better to teach me to play than the master himself?

I'm his model student, front row, pencil sharp. Pick up lines? I've got them. Free drinks? By the dozen. Kissing? Let me grab my chapstick.

But the most valuable lesson I've learned is that there's so much I don't know. Like why his touch sets off a chain reaction straight to my nethers. Or how I'm certain each kiss is the best I'll ever have, until the moment his lips take mine again.

There's so much I don't know.

Like the fact that I'm only a bet.

But we are what we are. He's a player, through and through.

And I'm the fool who fell in love with him.
AMAZON
October 15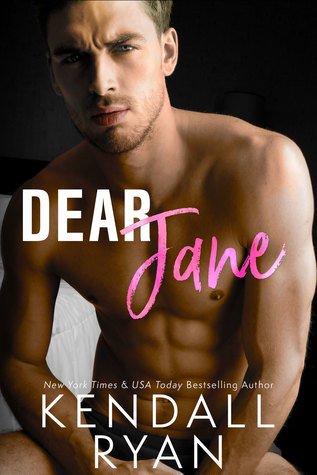 Dear Jane
by Kendall Ryan
Expected publication: October 15th 2018 by Kendall Ryan
October 16
Every Breath
by Nicholas Sparks
Kindle Edition, 320 pages
Expected publication: October 16th 2018 by Grand Central Publishing
ASINB0796RNF48
In the romantic tradition of The Notebook and Nights in Rodanthe, #1 New York Times bestselling author Nicholas Sparks returns with a story about a chance encounter that becomes a touchstone for two vastly different individuals -- transcending decades, continents, and the bittersweet workings of fate.

Hope Anderson is at a crossroads. At thirty-six, she's been dating her boyfriend, an orthopedic surgeon, for six years. With no wedding plans in sight, and her father recently diagnosed with ALS, she decides to use a week at her family's cottage in Sunset Beach, North Carolina, to ready the house for sale and mull over some difficult decisions about her future.

Tru Walls has never visited North Carolina but is summoned to Sunset Beach by a letter from a man claiming to be his father. A safari guide, born and raised in Zimbabwe, Tru hopes to unravel some of the mysteries surrounding his mother's early life and recapture memories lost with her death. When the two strangers cross paths, their connection is as electric as it is unfathomable . . . but in the immersive days that follow, their feelings for each other will give way to choices that pit family duty against personal happiness in devastating ways.

Illuminating life's heartbreaking regrets and enduring hope, Every Breath explores the many facets of love that lay claim to our deepest loyalties -- and asks the question, How long can a dream survive?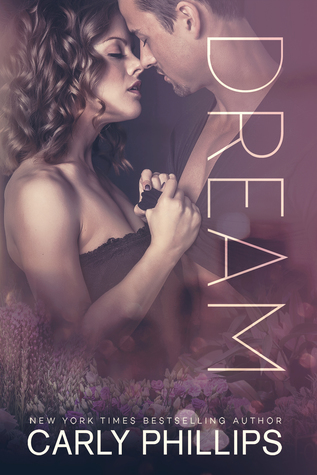 Dream
(Rosewood Bay #4)
by Carly Phillips
Kindle Edition, 134 pages
Expected publication: October 16th 2018 by CP Publishing
ASINB07F48LL4X
She was his best friend, his first love. And she broke his heart. Now she's back. Will they find a second chance?

As a little girl, Andrea Harmon wanted to marry a prince, and Kyle Davenport hoped it would be him. But he never told her how he felt, and lost her as a result. Because sometimes the bad guy gets the girl. And Kyle left town to get over her.

Andi made the wrong choice years ago, choosing the bad boy over the best friend she trusted and she paid for it every day since.
Coming face to face with his former best friend was bound to happen once he moved back to Rosewood Bay, but for Kyle, becoming her son's new teacher is a painful reminder of what they never had. But this time around, Kyle is determined to change their ending. Prince Charming is determined to break down her walls.

Except that no happily-ever-after is won without a fight—and her ex-husband doesn't like to lose.
October 18
Long Live the Beautiful Hearts
(Beautiful Hearts Duet #2)
by Emma Scott
Expected publication: October 18th 2018
AMAZON
October 19
The Simple Life
by Tara Sivec
ebook
Expected publication: October 19th 2018
Brooklyn Manning thought her life was perfect in every way, until it crumbled down around her and turned into a dumpster fire. With her pride wounded and her tail tucked between her legs, she leaves New York and goes back to her tiny hometown of White Timber, Montana.

No more twenty-four-hour taco trucks, no more shopping at the best designer stores within walking distance, no more giving taxi drivers the finger when they angrily honk at her. She didn't think it could get any worse. But then Clint Hastings walked into the room and insulted her.

Her arch nemesis from high school is no longer a nerdy computer whiz, masturbating to pictures in PC World magazine in his free time (allegedly). He's grown up to be a hot-as-hell cowboy, and she has no other choice but to be a smart ass right back to him. After all, it's what they do. It's what they've always done, and twelve years apart hasn't changed anything.

Only this time, getting under each other's skin is a hell of a lot more fun than it used to be.
AMAZON
October 22
Muffin Top
(The Hartigans #2)
by Avery Flynn
ebook, 200 pages
Expected publication: October 22nd 2018 by Entangled: Amara
ISBN 1640634584
The only thing about me that's a size zero is the filter on my mouth. I've got a big personality, a big rack, and a big number on the scale. And I'm perfectly fine with that.

But when some random guy suggests I might not be eating alone if I'd ordered a salad instead of a hamburger I'm shocked silent, which is a feat, trust me.

That brings us to one sexy fireman named Frankie Hartigan. He's hot. He's funny… And he's just apologized for being late for our "date" then glared at the fat-shaming jerk. Next thing I know, he's sitting down and ordering himself dinner.

I have no problem telling him I don't need a pity date… unless of course it's to my high school reunion next week. Oops where did that last bit come from? And what do I do now that he's said yes?!

Because this is no make-over story, and I think Frankie is using me for something. I just have to figure out what…
October 23
Shadow and Ice
(Gods of War #1)
by Gena Showalter
Mass Market Paperback, 384 pages
Expected publication: October 23rd 2018 by HQN
Gena Showalter, the New York Times bestselling author who brought you the Lords of the Underworld, introduces a scorching new paranormal romance series… Gods of War.

Knox of Iviland has spent his life competing in the All Wars, where vicious warriors with supernatural powers fight to the death to claim new realms. One winner takes everything—and all losers die. Enslaved as a child for his ability to control shadows, the most ruthless champion in history will stop at nothing to kill his king. But first he must win the battle for Earth. When a fearsome weapon imprisons every combatant in ice, centuries pass without progress…until she walks in.

Vale London craves a fun arctic getaway with her foster sister before settling down to open a bakery. Street-tough but vulnerable, she is unprepared to find ancient gods escaping a frozen cave—merciless beings who target her when she inadvertently enters their war.

Though Vale is now his enemy, Knox is consumed with lust and a fierce need to protect her. But only one combatant can prove victorious, and he will have to choose: live for freedom, or die for love.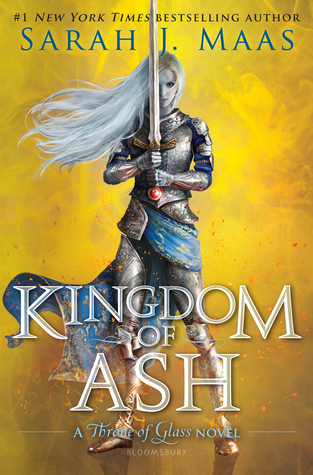 Kingdom of Ash
(Throne of Glass #7)
by Sarah J. Maas
Hardcover, 992 pages
Expected publication: October 23rd 2018 by Bloomsbury YA
ISBN 1619636107
Years in the making, Sarah J. Maas's #1 New York Times bestselling Throne of Glass series draws to an epic, unforgettable conclusion. Aelin Galathynius's journey from slave to king's assassin to the queen of a once-great kingdom reaches its heart-rending finale as war erupts across her world. . .
Aelin has risked everything to save her people―but at a tremendous cost. Locked within an iron coffin by the Queen of the Fae, Aelin must draw upon her fiery will as she endures months of torture. Aware that yielding to Maeve will doom those she loves keeps her from breaking, though her resolve begins to unravel with each passing day…

With Aelin captured, Aedion and Lysandra remain the last line of defense to protect Terrasen from utter destruction. Yet they soon realize that the many allies they've gathered to battle Erawan's hordes might not be enough to save them. Scattered across the continent and racing against time, Chaol, Manon, and Dorian are forced to forge their own paths to meet their fates. Hanging in the balance is any hope of salvation―and a better world.

And across the sea, his companions unwavering beside him, Rowan hunts to find his captured wife and queen―before she is lost to him forever.

As the threads of fate weave together at last, all must fight, if they are to have a chance at a future. Some bonds will grow even deeper, while others will be severed forever in the explosive final chapter of the Throne of Glass series.
October 25
I Bet You
(The Hook Up #2)
by Ilsa Madden-Mills
Expected publication: October 25th 2018
AMAZON
October 29
Mr Casanova
(Billionaire Bachelors Book 5)
by Lila Monroe
Kindle Edition
Expected publication: October 29th 2018 by Lila Monroe Books
ASINB07G413K4V
Welcome to the Billionaire Bachelors series, where the sexiest men in the city are about to meet their match...

Hot TV star Luke Rafferty is Hollywood's newest bad boy... at least, according to the tabloids. He's been steaming up the screens as Dr. Casanova for ten years, but thanks to his ex-wife, some tricky contract negotiations, and that incident with the stethoscope (don't ask), he's suddenly on an extended vacation - with his heartthrob career on the line.

Enter Stella Lane.

A Hamptons local, she's trying to get her home renovation company off the ground; winning the job for Luke's new beachfront retreat would be her big break. And when she just happens to overhear his agent suggesting a fake relationship to give his reputation a swoon-worthy makeover, Stella sees the perfect solution to both their problems.

What's a little fake smooching between friend(ly professionals)?

Stella is determined to keep her eyes on the prize renovation and her hands OFF the hunky actor wandering shirtless through her construction site. But Luke has other ideas. Midnight skinny-dipping ideas.

If only he wasn't so heart-stompingly, panty-twistingly handsome...

Soon, sparks are flying, and they're both forgetting their kisses are just for show. But can this fake relationship weather a very real tabloid storm? Or will past betrayals and the Hollywood spotlight drive them apart before their romance has even begun?

Find out in the new hot and hilarious romantic comedy from USA Today bestselling author, Lila Monroe!
October 30
Archangel's Prophecy
(Guild Hunter #11)
by Nalini Singh
Mass Market Paperback, 368 pages
Expected publication: October 30th 2018 by Berkley
ISBN 0451491645
Return to New York Times bestselling author Nalini Singh's darkly passionate Guild Hunter world, where human-turned-angel Elena Deveraux, consort to Archangel Raphael, is thrust center stage into an eons-old prophecy....

Midnight and dawn, Elena's wings are unique among angelkind…and now they're failing. The first mortal to be turned into an immortal in angelic memory, she's regressing. Becoming more and more human. Easier to hurt. Easier to kill.

Elena and Raphael must unearth the reason for the regression before it's too late and Elena falls out of the sky. Yet even as they fight a furious battle for Elena's very survival, violent forces are gathering in New York and across the world.

In China, the Archangel Favashi is showing the first signs of madness. In New York, a mysterious sinkhole filled with lava swallows a man whole. In Africa, torrential monsoon rains flood rolling deserts. And in Elena's mind whispers a haunting voice that isn't her own.

This time, survival may not be possible…not even for the consort of an archangel.
Shades of Wicked
(Night Rebel #1)
by Jeaniene Frost
Mass Market Paperback, 384 pages
Expected publication: October 30th 2018 by Avon
ISBN 0062695614


In this thrilling new Night Rebel series set in New York Times bestselling author Jeaniene Frost's Night Huntress world, sexy and ruthless vampire Ian finally meets his match!

The Rule Breaker

Master vampire Ian is unrepentant, shameless…and every shade of wicked. He's made one too many enemies in his two centuries of existence, including Dagon, a demon who now lays claim to his soul. Ian's only chance to escape Dagon is to join forces with a Law Guardian, but he's never been able to abide by the rules for long.

The Law Maker

Veritas' normal role is police, judge and jury to reprobates like Ian. But she has her own ax to grind with Dagon, so if she can use Ian as bait…well, all's fair in law and war. As they scour supernatural hotspots to perfect their trap, Veritas soon realizes Ian's devil-may-care, roguish image hides something much more powerful. And Ian discovers that Veritas has shocking secrets of her own. As they're drawn to each other with a passion as intense as their peril, either love or justice will prevail. But each will have devastating consequences…
The Darkest Star
(Origin #1)
by Jennifer L. Armentrout
Hardcover, 368 pages
Expected publication: October 30th 2018 by Tor Teen
ISBN 1250175739


When seventeen-year-old Evie Dasher is caught up in a raid at a notorious club known as one of the few places where humans and the surviving Luxen can mingle freely, she meets Luc, an unnaturally beautiful guy she initially assumes is a Luxen...but he is in fact something much more powerful. Her growing attraction for Luc will lead her deeper and deeper into a world she'd only heard about, a world where everything she thought she knew will be turned on its head...

#1 New York Times, USA Today, and internationally bestselling author Jennifer L. Armentrout returns to the universe of the Lux in this brand new series, featuring beloved characters both new and old.
First Earl I See Tonight
(Debutante Diaries #1)
by Anna Bennett
Mass Market Paperback, 352 pages
Expected publication: October 30th 2018 by St. Martin's Paperbacks
ISBN 1250199468



An heiress with a daring proposal. An earl who's determined to resist her. And a love that just might be written in the stars…

Recently jilted by his fiancée, David Gray, Earl of Ravenport is not in the market for a wife. Even if Gray didn't have his hands full renovating his crumbling country house, it would take more than a bold marriage proposal from a headstrong young beauty to thaw his frozen heart. Gray is confident that spending a week at his ramshackle estate will change her mind about marriage, but every passionate moment he spends with her tempts him to change his…

A talented artist, Miss Fiona Hartley desperately needs her dowry money to pay off a blackmailer set on ruining her sister. The handsome earl seems a sensible choice for a husband…if only she can convince him that romance will play no part. But marrying in name only may prove difficult for Fiona. Gray can't help but be dazzled by her genuine warmth. Yet as their feelings deepen, Fiona's deadline looms. Will her secrets destroy them, or is true love their final destiny?
GIVEAWAY: