Malice
by Pintip Dunn
Hardcover, 400 pages
Published February 4th 2020 by Entangled: Teen
ISBN1640634126
What I know: a boy in my school will one day wipe out two-thirds of the population with a virus.
What I don't know: who he is.

In a race against the clock, I not only have to figure out his identity, but I'll have to outwit a voice from the future telling me to kill him. Because I'm starting to realize no one is telling the truth. But how can I play chess with someone who already knows the outcome of my every move? Someone so filled with malice they've lost all hope in humanity? Well, I'll just have to find a way—because now they've drawn a target on the only boy I've ever loved... 
"One last question," we both say at the same time.
I shake my head, and I feel her performing the same motion, sometime in the future. This is weird. This person is undoubtedly me…but isn't.
"Why are you here?" I ask.
She hesitates. The silence is so abrupt that I think she's disappeared. So drawn out that my mind has time to race through several possibilities.
Maybe she's here to tell me that getting a tattoo of a star on my belly is a colossally bad idea. Or to impart the winning lottery numbers so that I'll be able to cross-country ski around Antarctica. Or maybe—
"I'm only allowed to tell you what you need to know," she finally says. "Time travel is tricky. One wrong move, one detail too many, and we could create ripples that will change the future in ways we never intended."
She stops once more.
"I'm trusting you here. Trusting that you'll keep what you learn to yourself. Trusting you won't let an immature need to confide in someone ruin the future for millions of people. Saying too much to the wrong person could result in a disaster of unknown proportions."
"You have my word," I swear. "Besides, if you can't trust me, then who can you trust?"
She sighs, as though she's asked herself the same question. "We need you for a very special mission," she says slowly. "In the future, a person will invent a virus that will wipe out two-thirds of the world. It's your job to stop them now, in the present."
A blast of cold hits my core, and my mouth opens and closes, opens and closes. Seconds loop around to eternity and back again.
A fatal virus? Two-thirds of the world's population? My responsibility?
It's…it's too much to process. Too much to comprehend.
Faintly, I hear myself asking, "How am I supposed to do that? It's not like I know many mass murderers hard at work in their lair."
"Wrong," the Voice says. "You already know this person. The Virus Maker is a student at your school."
About the Author: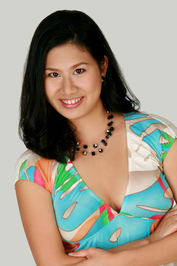 Pintip Dunn is a New York Times bestselling author of young adult fiction. She graduated from Harvard University, magna cum laude, with an A.B., and received her J.D. at Yale Law School.

Pintip's novel FORGET TOMORROW won the 2016 RWA RITA® for Best First Book, and SEIZE TODAY won the 2018 RITA for Best Young Adult Romance. In addition, her books have been translated into four languages, and they have been nominated for the following awards: the Grand Prix de l'Imaginaire; the Japanese Sakura Medal; the MASL Truman Award; the Tome Society It list; the Romantic Times Reviewers' Choice Award; and a Kirkus Reviews Best Indie Book of the Year. Her other novels include REMEMBER YESTERDAY, THE DARKEST LIE, GIRL ON THE VERGE, STAR-CROSSED, and MALICE. http://www.pintipdunn.com