I have a glass of sparking wine on hand and my list of favorite reads for 2018! I know 2019 has more amazing reads to come, and I'm looking forward to getting between their pages! 🥂📚
I had twelve books in 2018 that completely knocked my socks off, they definitely deserve a toast in their honor. So raise your glass with me and let's get started...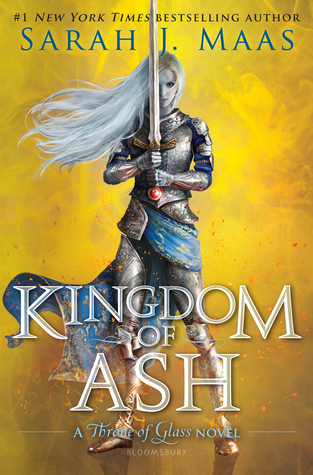 #1 Kingdom of Ash (Throne of Glass #7) by Sarah J. Maas
Probably my most-anticipate release of 2018. Despite my great anticipation for this release though, I took my time savoring every single page. And while it was a lengthy title, I reached the end far too soon...even after a week of dragging it out. There is so much to say about the culmination of this wonderfully epic series, so many tears that were shed in both happiness and sorrow. All in all, it was an absolute joy to read. If you haven't read the story of Aelin Galathynius, I beg you to do so. It is a fiery tale, a passionate journey, a spell-binding experience that you won't want to miss.
"Once upon a time, in a land long since burned to ash, there lived a young princess who loved her kingdom..."
ADD TO GOODREADS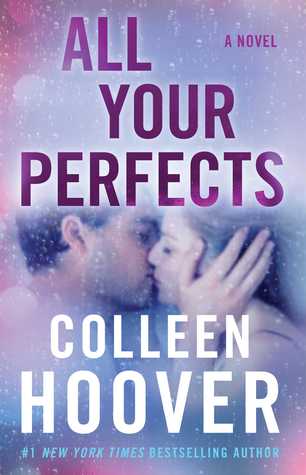 #2 All Your Perfects by Colleen Hoover
All Your Perfects
was a raw, potent tale encompassing the trials of love and marriage that will break you down into a sobbing mass of emotions before rewarding you with a ray of hope that is ultimately bittersweet. This story stuck with me long after turning that final page and is one of my most recommended reads of 2018.
ADD TO GOODREADS
#3 A Court of Frost and Starlight (A Court of Thorns and Roses #3.1) by Sarah J. Maas
The tie-in novella between A Court of Thorns and Roses and the spin-off series featuring all of those fabulous side characters that we've come to love as mush as Feyre and Rhys! Tears. Happy, happy tears. ♥ We fans needed this book, these characters have lived in our hearts for years now, and I can't wait to see what is in store for them next.
ADD TO GOODREADS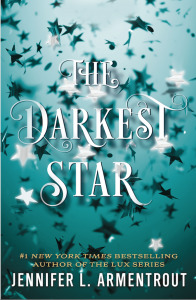 #4 The Darkest Star (Origin #1) by Jennifer L. Armentrout
With
The Darkest Star
, Armentrout return to the unparalleled Lux universe, with a gripping new tale rife with danger, intrigue, and passion! OMGosh, was it ever good! If you enjoy quirky characters, an action-packed plot, and vivid story-telling in a YA setting, then I encourage you to pick up your own copy of Darkest Star today!
ADD TO GOODREADS
At long last readers get to dive into the world of the BlackSea changelings, and it was well worth the wait! I loved Bowen and Kaia's story. It was full of twists and turns, mystery and romance, playfulness and humor. I am really digging the continuation of the already unparalleled Psy-Changeling series, and am so excited for the next, wolfish, installment!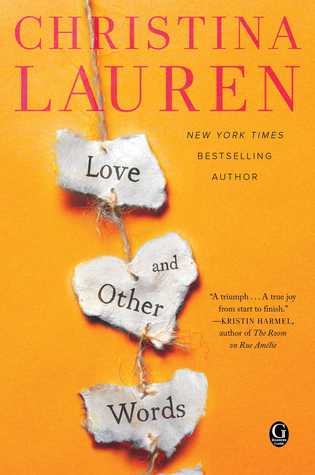 #6 Love and Other Words by Christina Lauren
Where to begin with this book?!
Love and Other Words
is an all-consuming, transcending story that I simply could not put down! Christina Lauren weaves a flawless, poignant tale that gave me all of the feels and left me completely satisfied at the end. This is not a book to be missed!
ADD TO GOODREADS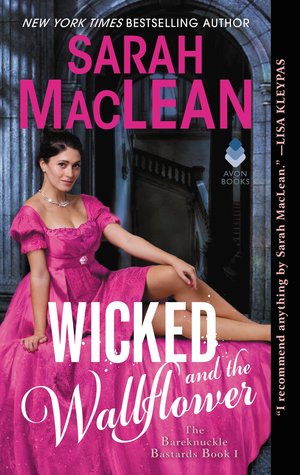 #7 Wicked and the Wallflower (The Bareknuckle Bastards #1) by Sarah MacLean
I found Wicked and the Wallflower to be poetically written and wildly captivating. I couldn't help but be intrigued by the Devil, just as Lady Felicity was. The story was fraught with danger and passion, action and suspense... and I adored seeing these two characters grow together. I am very much looking forward to the next book in the series!
ADD TO GOODREADS
#8 The Gunslinger's Vow (Runaway Brides #1) by Amy Sandas
The Gunslinger's Vow
is the first in a new historical romance series set in the west. It was story that I quite enjoyed, and I really like how the heroine was so much more then she seemed in the beginning! The plot was replete with danger, secrets, love, and hope. I'm looking forward to the next book in the series, releasing this winter.
ADD TO GOODREADS
#9 Dearest Ivie (Black Dagger Brotherhood #15.5) by J.R. Ward
Even after all of these years, I was still surprised that Ward could get that deep. This little book had me laughing and in a tears. I almost didn't pick it up, because it wasn't about one of the Brothers. I am so glad I did though, definitely a wonderful addition to an already amazing series!
ADD TO GOODREADS
#10 The Dark Calling (The Arcana Chronicles #5) by Kresley Cole
So much turmoil in
The Dark Calling
! Will this series have a happy ending? Even for us, #TeamDeath fans? Gah! I'm going to be on pins and needles waiting for the final book to release
ADD TO GOODREADS
#11 Blade of Darkness (Immortal Guardians #7) by Dianne Duvall
This was technically a 2017 release, but I read it in 2018. I have to say, I loved Aidan's story as much as I loved Roland (
Darkness Dawns
) and Marcus's (
Night Reigns
). A superb addition to the series!
ADD TO GOODREADS
#12 Hero at the Fall (Rebel of the Sands #3) by Alwyn Hamilton
Hero at the Fall
was the conclusion to the Rebel of the Sands series. This was a captivating and unique tale of magic and romance. If you enjoy the mysteries of the east and find the djinn intriguing, then you'll want to pick up this young adult series asap.
ADD TO GOODREADS
GIVEAWAY
Each of these 12 books captured my heart in one way or another. So to celebrate many more great reads to come in 2019, I would like to give away one of these titles to one of our amazing readers, via Kindle. Open to anyone who can be gifted a Amazon US kindle book.

To enter;
1. Make sure that you're a follower!
2. Leave a comment: Have you read and loved any of these titles too?
3. Fill out the rafflecopter below!


a Rafflecopter giveaway