Easy Risk
by Bethany Lopez
ebook, 177 pages
Published April 27th 2020 by Lady Boss Press
They say you can't go home again…

Tyler "Doobie" Dubois is excited about moving back home to New Orleans after being away for five years. He left with a broken heart, determined to make it through the police academy and become a great cop, while finding his place in the world. Now, he's ready to come home and regain his place in the family. Unfortunately, not everyone is ready to welcome him back with open arms.

Time heals all wounds…

Alicia loves her life. Ever since she moved to New Orleans from Michigan, she's been accepted for who she is and is thriving in The Big Easy. She's open to love, although not actively looking for it, so when her best friend and roommate asks her to steer clear of Doobie romantically, she readily agrees. After all, she's never even met him.

A chemistry that can't be denied…

What begins as a friendship quickly turns to something more and they'll both discover that loving each other is an Easy Risk.
Excerpt :
"Tell me what you like," Alicia said, clearing her throat nervously.
Well, that was a loaded question.
I grinned at her and asked, "In the bedroom, or in general?"
I couldn't help myself.
Alicia's cheeks reddened and she looked around my master suite as if the empty room was fascinating.
"Colors," she squeaked, before clearing her throat and saying more steadily, "What kind of colors do you like, or not like. Do you have any hobbies I should know about? Collect anything? Do you like rustic, modern, or beach décor?"
I watched her walk around the room and ran my hand over the stubble on my chin.
"I don't know. I'm good with whatever you want."
Alicia's gaze sought mine and she asked, "Really? So if I went with blue velvet in here, that would be all right with you?"
I chuckled.
"Well, I do like blue, but maybe steer clear of velvet."
About the Author: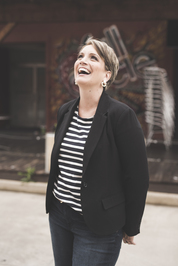 Bethany Lopez is a USA Today Bestselling author of more than thirty books and has been published since 2011. She's a lover of all things romance, which she incorporates into the books she writes, no matter the genre.

When she isn't reading or writing, she loves spending time with family and traveling whenever possible.

Bethany can usually be found with a cup of coffee or glass of wine at hand, and will never turn down a cupcake! http://www.bethanylopezauthor.com