Provoke
(Seaside Pictures #3.7)
by Rachel Van Dyken
Kindle Edition
Published April 14th 2020 by 1001 Dark Nights Press
ASINB07ZG2NQ4Q
From New York Times and USA Today bestselling author Rachel Van Dyken comes a new story in her Seaside Pictures series…

The music industry called me a savant at age sixteen when I uploaded my first video and gained instant fame. And then Drew Amherst of Adrenaline became my mentor, and my career took off.

Everything was great.

Until tragedy struck, and I wondered if I'd ever be able to perform again. I fought back, but all it took was a falling light to bring it all back to the fore. So, I walked away. Because I knew it wasn't just stage fright. It was so much more.

The only problem?

Drew and the guys are counting on me. If I can't combat the crippling anxiety threatening to kill me, I might lose more than I ever dreamed of.

Enter Piper Rayne, life coach, with her bullshit about empowerment, rainbows, and butterflies. She smiles all the damn time, and I'm ninety-nine percent sure there's not a problem she can't solve.

Until me.

She was given twenty-one days to fix me. To make me see what's important. What's real. The problem is, all I can see now is her. The sexy woman who pushes me. Provokes me.

Only time will tell if she's able to do her job—and I can make her mine.
Excerpt:
I drummed my fingertips against the cold granite counter and nearly jumped a foot when Drew walked into the beach house with one of our mutual rock star friends, Zane Andrews. He took one look at me and whispered, "You sure you're okay?"
"Fine," I answered in a clipped tone, rubbing my hands back and forth in a self-soothing motion that my therapist said would help me focus on something other than the incident.
Because that's what we were calling it.
The Incident.
Actually, no, that's what the superfans were calling it.
I wasn't sure how it actually happened, but it was typical for followers to make up names for themselves. You got the Swifty's, The Army, The Monsters… I mean, the list went on and on. And yeah, I got it. I did. It unified them like our music did to them…ergo, it was their way of connecting in a way that mattered.
And up until last year, I was completely okay with it. Until a senseless shooting ruined everything and loud noises started reminding me of gunshots. Guilt wrapped around me like a heavy, lead blanket.
"He's shaking," Zane pointed out like I wasn't sitting right there on a barstool, staring out across the vast white sand beach of fucking Seaside, Oregon.
I was an hour from home, but it might as well be thousands of miles.
I'd moved my family to LA the minute I knew I couldn't make the commute. Funny how the one place I'd escaped was the only place I could find solitude.
Seaside, Oregon.
I ran my shaking hands through my hair and tried to ignore my friends' concerned looks. Then again, they had a reason to be worried. I'd been practicing with them for the upcoming tour, doing awesome, even thought I was over my debilitating stage fright.
And all it took to bring it all back was one of the lights falling next to me, along with a crazed fan with my name on her shirt, hiding in my dressing room.
I lost it.
Grabbed my guitar and boarded the first private plane I could to Seaside, never looking back.
That was three weeks ago.
And the tour was in sixty days.
About the author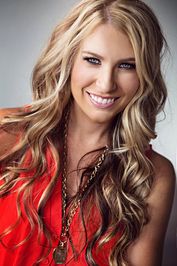 Rachel Van Dyken is a New York Times, Wall Street Journal, and USA Today bestselling author. When she's not writing about hot hunks for her Regency romance or New Adult fiction books, Rachel is dreaming up new hunks. (The more hunks, the merrier!) While Rachel writes a lot, she also makes sure she enjoys the finer things in life—like The Bachelor and strong coffee.

Rachel lives in Idaho with her husband, son, and two boxers. http://rachelvandykenauthor.com/