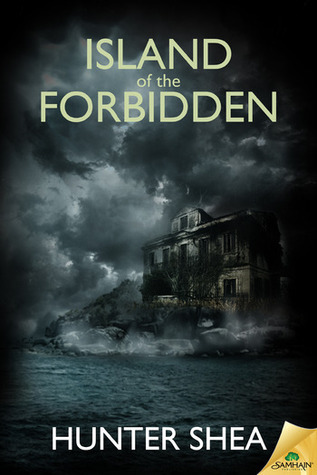 Title: Island of the Forbidden
Author: Hunter Shea
Format: eBook/Paperback, 288 pages
Published: January 6th 2015 by Samhain Publishing, Ltd.
Item number: ISBN139781619227699
Links: Goodreads | Amazon | B&N
Reviewer: Linda
Source: Hook of a Book Media
Rating: 4.5 out of 5 Wine Glasses
Sometimes, the dead are best left in peace.





Jessica Backman has been called to help a strange family living on a haunted island in Charleston Harbor. Ormsby Island was the site of a brutal massacre two decades ago, and now the mysterious Harper family needs someone to exorcise the ghosts that still call it home. The phantoms of over one hundred children cannot rest.




But something far more insidious is living on the island. When the living and the dead guard their true intentions, how can Jessica discover just what sort of evil lurks on Ormsby Island? And why is Jessica the only one who can plumb its dark depths?
Linda's Thoughts:
"It's this place. Whatever darkness came to the island, it's here to stay. Stick around long enough and it gets inside your skin, into your cells, like an infection..."