Monday, March 19, 2018
Don't miss our review 👉 
here 
👈. Stefanie London delivers a well-written, sexy and entertaining story!
Bad Bachelor 
(Bad Bachelors #1)
by Stefanie London
Kindle Edition, 1st edition, 384 pages
Expected publication: March 6th 2018 by Sourcebooks Casablanca
ASINB076BWZC74
Everybody's talking about the hot new app reviewing New York's most eligible bachelors. But why focus on prince charming when you can read the latest dirt on the lowest-ranked "Bad Bachelors"—NYC's most notorious bad boys.

If one more person mentions Bad Bachelors to Reed McMahon, someone's gonna get hurt. A PR whiz, Reed is known as an 'image fixer' but his womanizing ways have caught up with him. What he needs is a PR miracle of his own.

When Reed strolls into Darcy Greer's workplace offering to help save the struggling library, she isn't buying it. The prickly Brooklynite knows Reed is exactly the kind of guy she should avoid. But the library does need his help. But as she reluctantly works with Reed, she realizes there's more to a man than his reputation. Maybe, just maybe Bad Bachelor #1 is THE one for her.
Sunday, March 18, 2018
Sundays have never been so sexy!
Sexy Snippets is a weekly feature hosted by Reading Between the Wines for the 18+ crowd. Want to join in? Just grab the button, post a sexy paragraph or two from your current read and share the author & title so other participants can add the book to their TBR list if they like, and then leave a comment with a link to your post. And don't forget to have a sexy-good time!
Seed 
(Evergreen #2)
by Cassia Leo
Published March 14th 2018
The explosive continuation of the Evergreen Series from New York Times bestselling author Cassia Leo.

The seeds of doubt have been planted.

Two to six weeks. That's how long it takes, on average, to get a divorce in Oregon.

With Jack convinced I betrayed him, I expect to be served divorce papers within hours of moving out. But weeks pass without word from Jack, and the papers never arrive. Though my heart isn't ready to give up on him, I can't shake the feeling that we may be better off apart. And Isaac is more than happy to help me move on.

But just as I begin to build some semblance of a life and career, a new and improved Jack arrives on my doorstep. Divorce papers are the furthest thing from his mind as he delivers news that both shatters me and restores my faith in the love we shared. But is it too late for us?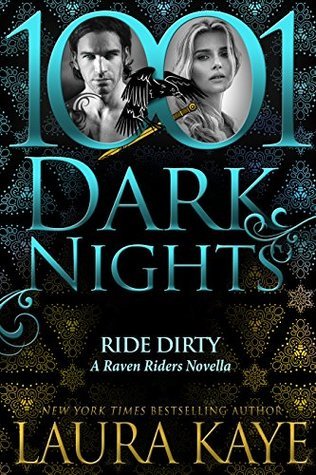 Ride Dirty 
(Raven Riders #3.5)
by Laura Kaye
Paperback
Expected publication: March 13th 2018 by Evil Eye Concepts, Incorporated
ISBN 1948050293
Caine McKannon is all about rules. As the Raven Riders Sergeant-at-Arms, he prizes loyalty to his brothers and protection of his club. As a man, he takes pleasure wherever he can get it but allows no one close—because distance is the only way to ensure people can't hurt you. And he's had enough pain for a lifetime.

And then he rescues a beautiful woman from an attack.

Kids and school are kindergarten teacher Emma Kerry's whole life, so she's stunned to realize she has an enemy—and even more surprised to find a protector in the intimidating man who saved her. Tall, dark, and tattooed, Caine is unlike any man Emma's ever known, and she's as uncertain of him as she is attracted. As the danger escalates, Caine is in her house more and more – until one night of passion lands him in her bed.

But breaking the rules comes at a price, forcing Caine to fight dirty to earn a chance at love. 
Saturday, March 17, 2018
Welcome to Saturday Sangria, where ever Saturday you will find a delicious sangria recipe to go with your weekend reading! Have a recipe of your own? Join the fun and leave us a comment or a link to your own post!  
 Happy St. Patrick's Day! 🍀 Celebrate the day in style with this delicious, fruity spring cocktail! You won't get pinched while drinking it either! 😄 Cheers! 🍷
Apple and Pear Green Sangria
 Prep Time: 10 minutes |  Total Time: 5 minutes | Servings: 6